Laughter Yoga followed by a relaxing sound meditation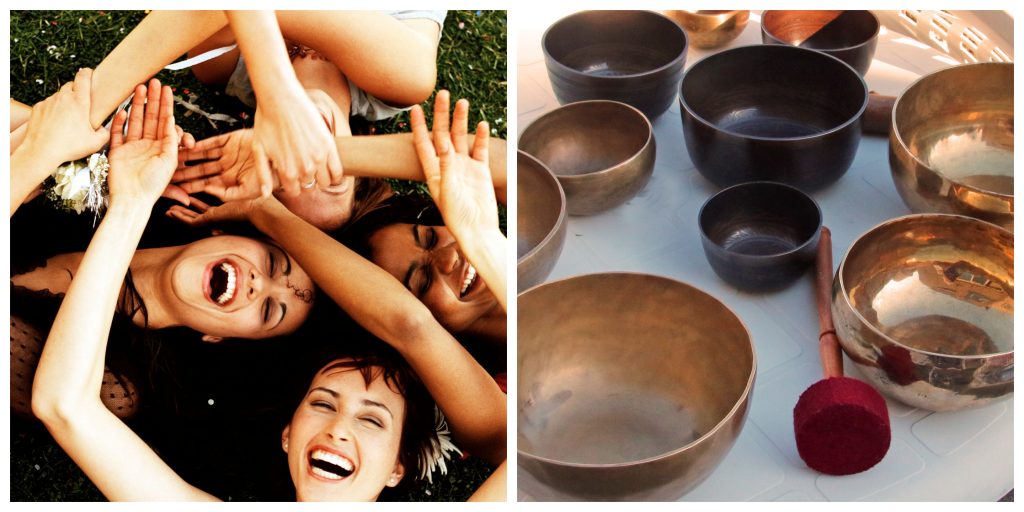 Monday 8th April 7.15 to 8.45 pm
The Yoga Tree
4 King Street
Stirling  FK8 1AY
Laughter Yoga is about so much more than having a good time. It's about learning tools we can use in our daily lives to create more joy no matter what is going on around us. It's about putting our health and well-being first so that our positive energy lifts those around us and we become people that others want to be with.
Join us for a whole body workout of our laughter muscles – diaphragm, belly, lungs, cheeks. Laughter is a great way to not only have fun but also to tone our bodies. It stimulates the circulation to our face – helping us look younger; it loosens up the diaphragm allowing us to breath deeper and fuller. Best of all, it produces lots of endorphins – our feelgood chemicals – natural painkillers, anti-depressants and anti-inflammatories.
We will be doing some laughter exercises, games, songs all allowing ourselves to access our inner children, our creativity and have fun. No pressure to do anything that doesn't feel comfortable – it's all about having fun. There are no actual yoga postures involved – just some yoga breathing.
We will finish with a laughter meditation and a sound meditation to relax and ground us at the end.
Cost: payable in advance: £10
For payment details email info@livelaughbreathe.co.uk or phone 07756 490562
**************************************************************************************************************If you are interested in becoming a Laughter Yoga Leader, please get in touch for training dates as these are tailored to suit participants.
Transformational Breath Events are listed here.