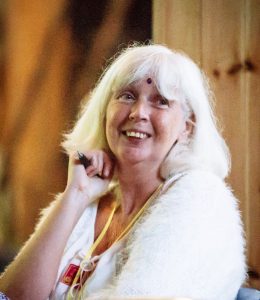 Morag Wylie, BA (Hons) in French and Librarianship, Certified Laughter Yoga Teacher and member of Laughter Yoga International, Certified Transformational Breath® Facilitator
I have an inner Tigger who loves to laugh, play and have fun. Laughing makes me feel good, it floods my body with energy and endorphins and gives me a fresh perspective on life. So, as I also love to inspire and empower people to live happier and healthier lives, I decided to train as a Laughter Yoga Leader in 2015 before becoming a Laughter Yoga Teacher in 2016.
Laughter Yoga has become a big part of my life changing the way I react in stressful situations, giving me more energy and joy and bringing me new friends. The thing I love most about it is seeing the far-reaching effects something so simple as laughing has on people. I love seeing people flourish and starting to really enjoy life.
My background in teaching English as a Foreign Language in France has given me the confidence and skills to enjoy leading groups and bringing out the best in people.
Many years spent recovering from severe ME/CFS in my 30's and 40's have equipped me with a range of tools and techniques, including Transformational Breath®, which I have used to enhance my own health and well-being. As a Certified Transformational Breath® Facilitator, I also offer one-to-one sessions from my spacious, tranquil home. I provide a safe space for people to relax and integrate their suppressed emotions through this simple but powerful breathing technique. Most of all I am able to empathise with people wherever they may be in life and understand that sometimes laughter doesn't always come naturally.
Since recovering from ME/CFS, I have realised the importance of expressing my creative side and I now love singing, dancing, drumming and playing to express the real me.
My mission is to spread laughter in Scotland and create a community of Laughter Yoga Leaders and Teachers who work together to bring more joy, health and happiness to Scotland. Please come and join me on this great adventure.