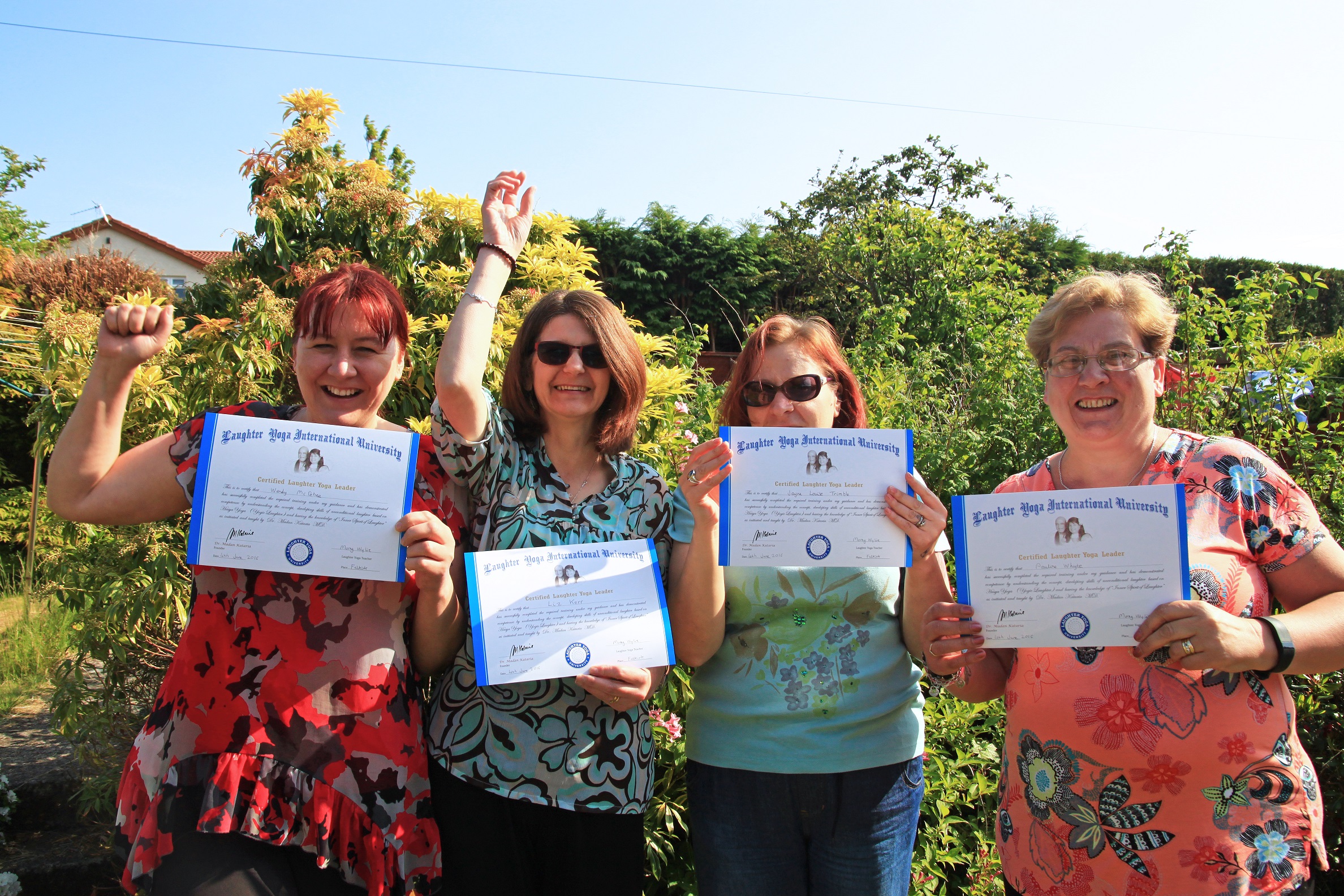 I run regular Laughter Yoga Leader courses in Central Scotland. During this 2 day training you will learn the history, concept, philosophy and different steps of Laughter Yoga and meditation; how to start and run a laughter club; how to present the basic laughter yoga exercises. You will also take part in four laughter sessions.
Some of the aims are to help you gain confidence in presenting to a group of people and to learn how to bring more laughter into your own life.
Following a successful assessment at the end of the training, the participants will be certified as Laughter Yoga Leaders and given a certificate which will enable them to obtain insurance to run a not-for-profit Laughter Club.
Course topics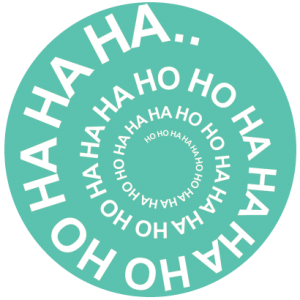 Why we need laughter yoga.
Some of the history behind this world-wide movement.
How to organise a laughter session and start your own laughter club.
The many benefits of laughter yoga.
Get a chance to practise presenting in front of a group of people and hone your presentation skills.
And mostly, have lots of fun for two days taking part in four complete laughter sessions.
Course includes
A printed manual.
Follow up material (including meditation scripts).
A special laughter goodie bag to use with your new laughter club.
A certificate to enable you to obtain insurance to run a laughter club.
6 months Laughter Yoga International Prozone access for the reduced rate of £10 which allows you to access additional teaching material and list your laughter club. [Full access and profile listing $95 per year].
Ongoing support after your training.
Your investment 
Course prices various according to area and venue but will be in the region of the costs marked below:
£175 early bird price (when paid in full 6 weeks before the start of course).
£225 when paid in full before the start of course
To book and for further information, please contact Morag on info@livelaughbreathe.co.uk or phone 07756 490562.